ANDREA WAHL
Andrea Wahl was born in Kaufbeuren near Munich. After her studies in Art History in Munich she then majored in architecture of interiors in Duesseldorf. Later she moved to Italy to go on with her studies, with special attention to restoring. In Florence she attended the courses of the Istituto per l'Arte e il Restauro of Palazzo Spinelli, receiving her diploma. She decided to remain in Italy to start her new activity and choose to live in Milan and operating a private restoration studio for ceramics. At the same time she continued to study painting and the new techniques for restoration in her field, but never abandoned her interest in architecture as a consultant.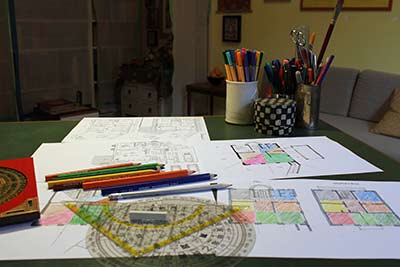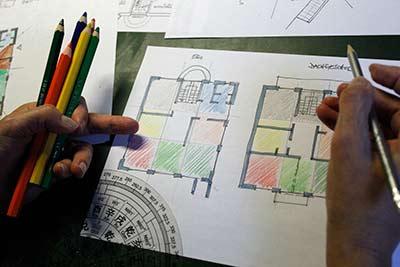 In the past 20 years she has undertaken continuous trips to the east for her interest in the study of Buddhist philosophy.
Traveling to China in 2000 she noticed the harmony between architecture and environment. Thus she discovers the harmony is due to the ancient practice of Feng Shui still applied today and increasingly recognized even in the West.
On her return to Europe she decides to attend the famous "Yap Cheng Hai Academy" based in Malaysia. Her training also includes studies carried out at the Daotion Institute in Germany that have allowed her to deepen her knowledge of Chinese metaphysics techniques such as BaZi (Chinese energy astrology) and Qi Men Dun Jia (strategy systems).
Since 2008 she works as a Feng Shui and BaZi consultant throughout Europe with residence in Milan and Munich.